INTERVIEW
A conversation with Manuel Aires Mateus
Aires Mateus is the architecture studio that took the mission of reimagining Casa No tempo into what it is today. A rural building full of memories from the family owners. A few days ago we had the opportunity to have a talk with Manuel Aires Mateus, architect and founder of the studio. During the interview we had the chance to dive across his journey as an architect, his personal influences, the places he likes the most and much more.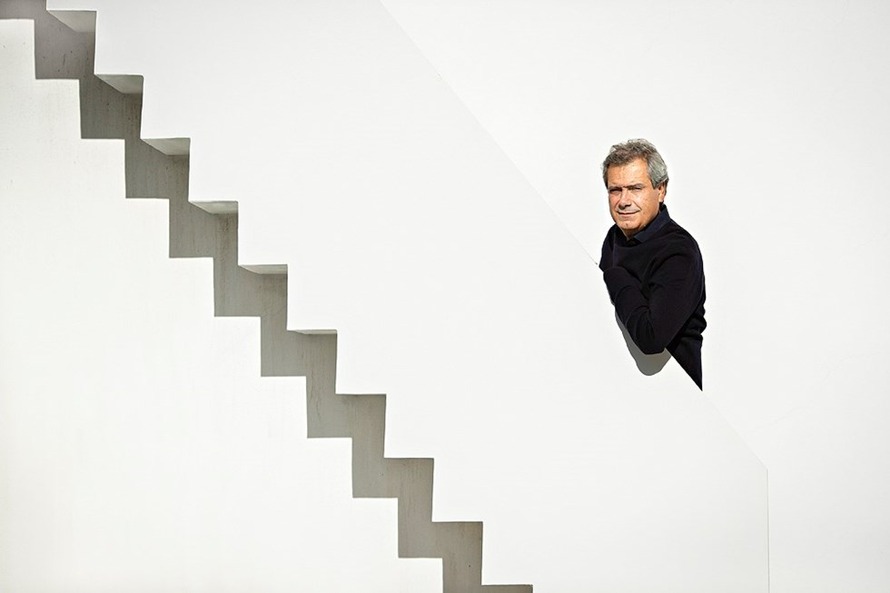 Casa No Tempo breathes a minimalist vibes that blends with its surroundings. What were you asked for when you undertook the project?
The house follows a Portuguese tradition of chã architecture, with few elements. The goal was to highlight the values ​​that already existed in the building, making it an archetype of home in the region.
The house has become a source of inspiration. What was the main driver of your renovation proposal?
Our idea was to give clarity to its spaces. A simple, clear house where spaces marked themselves up in an obvious way. The house is still protective. The bedrooms have their own bath on the outside in order to create a distance from the exterior.
To what extent do architecture and interior design preserve the family history and heritage?
In the past the house had suffered many alterations– in fact, it had lost quality. What we attempted to do is creating a new memory because in architecture, memories can also be built from present to past. In the end, the most important thing is that the family feels the house as if it had always been built this way.
Can we consider Casa no Tempo as an experiential design project that directly appeals to emotions?
Architecture must appeal to the emotions, it must combine an existing reality with memories that are dear to us, that can be seen in the places we visit. Casa no Tempo seeks to combine a clear design architecture and well-proportioned spaces with a collective and individual memory of a rural house from southern Europe.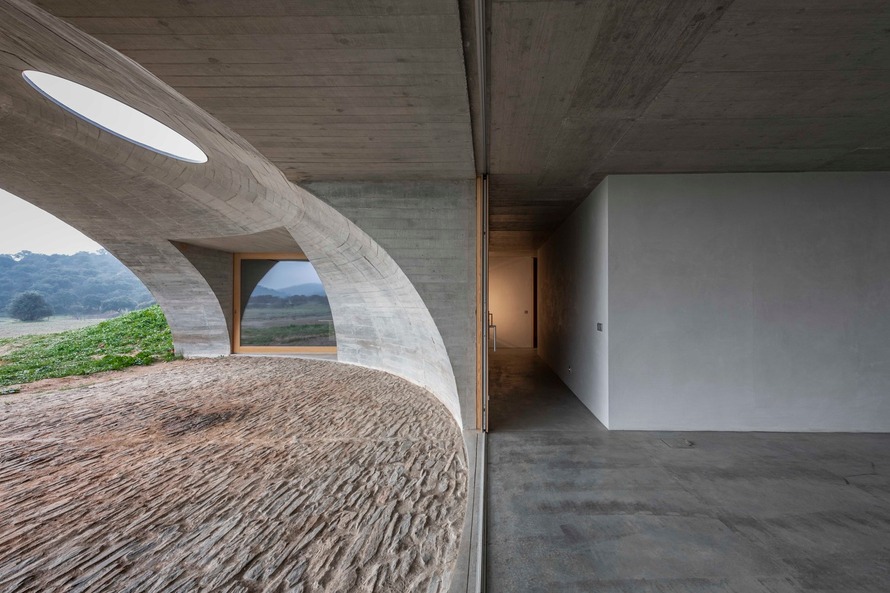 And if we talk about Portugal, does it influence your projects?
The place where we are plays a key role in our growth. Our memories are Portuguese, our childhood is Portuguese, most of our experiences are Portuguese. On the other hand, today we are all global. But in order to become truly global, you need to understand what being local is.
What approach defines your creative process?
We work on problems. From them we try to extract the right answer. An answer that is functional, economical, technical, yet emotional, passional and artistic as well.
How does the human factor play in the development of your ideas?
Each project works according to its context. The interesting thing about architectural projects is imagining every single one as something unique. The human factor is the most influential aspect giving a project its unique condition. No two people are alike, so no two answers are alike either.
How much important it is for you to seek references beyond architecture itself?
Architecture looks for references in life, everywhere. In art, literature, cinema ... all aspects of life. Architecture is an art discipline that is fulfilled with life. Its equilibrium is the answer to a life.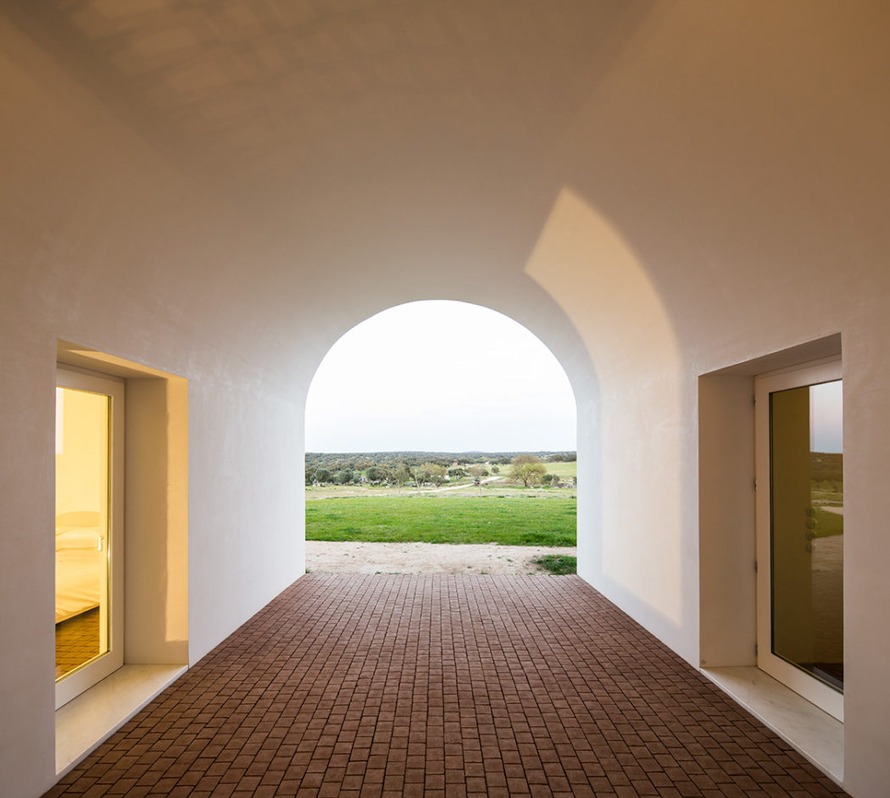 To what extent can architecture become a source of inspiration for other disciplines?
Architecture, as an artistic expression, inspires all disciplines. Nowadays we feel great influences from architecture in many other arts such as sculpture, painting, film or photography. It is a foundational art and, as such, determining.
How do you foresee architecture and interior design evolving in the coming years? Where are we going?
Architecture and design will always evolve in response to world conditions. These activities are tightly related to the state of affairs. I believe that architecture will evolve according to each moment. In the coming years I see ourselves attempting to create private spaces with greater freedom. In the recent times of lockdown we see how much important it is to bring freedom to those private moments.
What has been your most challenging project to date?
All the challenges have the same degree of dedication: we found a way to design an almost impossible structure in a museum in Lausanne (Switzerland), we tried to interpret Islam in a mosque in Bordeaux (France), we found a way to rework a gigantic building without interfering with the facade in Lisbon, etc. But many times the smaller projects and houses are the ones that bring the greatest challenges.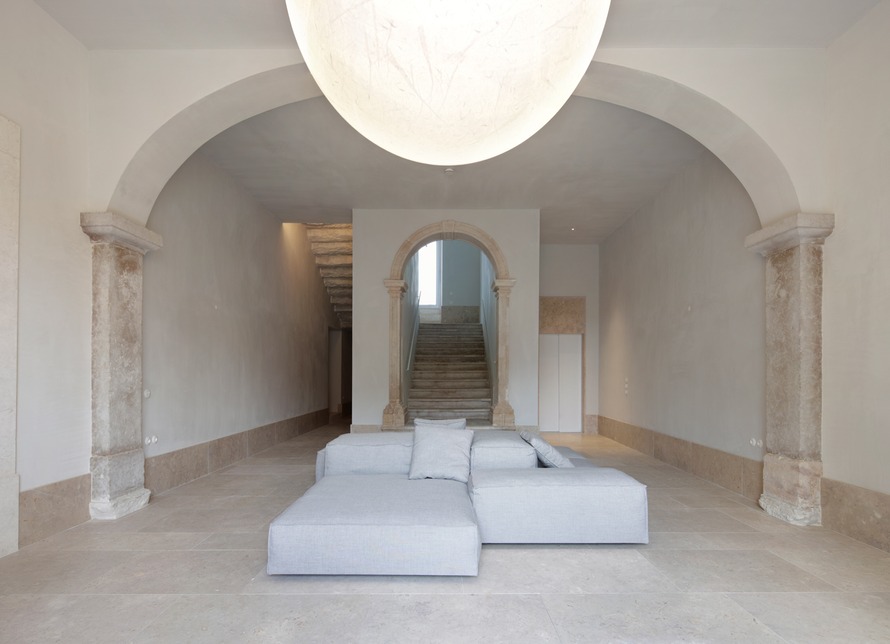 Favorite hotel? And building?
If I said a hotel, it would be a guest house on the Alentejo coast that I no longer know where it is. In my memories I keep its abandoned air and the degree of contact we had with the environment. The building would perhaps be the Church of San Carlino, by Borromini, because of its creative freedom and because it has always been a reference for me as an architect. Still about the hotel, I would say that among my own projects I would pick Hotel de Santa Clara.
A professional goal to meet?
I would like to design a church. I like to work on challenges where I need to push myself the most. The most ambitious project that exists is trying to reflect on what the great mysteries can be for men.
The city you would like to visit when we can get back to traveling?
I like to go to the cities where my work takes me. Some are essential. I don't know. If I had to choose one, it would be between Rome and New York.